Floor Guide
The entrance is a design of red bricks like Yokohama. After check-in at reception, our style that you can relax by taking off your shoes. 
We also have space to sit back, such as lounge and free space.
Front entrance lobby (1F)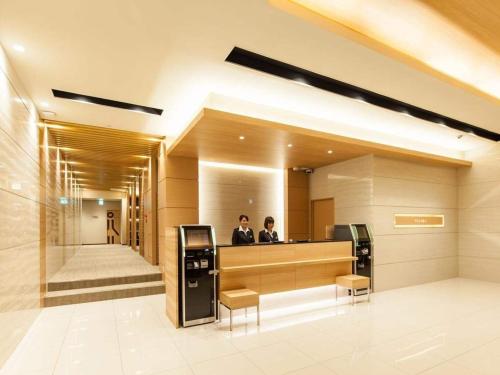 We stick to the material of the floor and the wall, we will welcome guest in a lobby with large window and opening feeling of a high ceiling.
A convenience store is adjacent to the building, so you can feel free to use it.
When you leave, you can check out easily with an automatic checkout machine.
We also have a trouser press and a hand steam iron available for rent.
? CHECK IN 16: 00 / CHECK OUT 10: 00
? Can be settled with various credit cards
~Service at reception~
Delivery service
Free lending equipment
Copy · Fax
Adjoining a convenience store
Luggage storage service (free)
? Smoking room available. I hope in the smoking room in 1F lounge.
? Free lending equipment will be trouser press, steam iron.
Public bath with men's sauna (2F)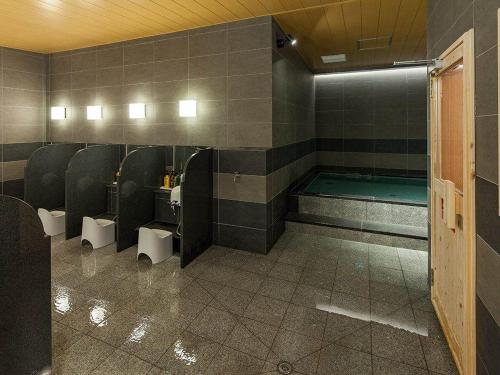 The spacious public bath can be used until 10:00 the next morning and you can enter without worrying about time.
Also, prepare a sauna made with domestic Hinoki, please heal the daily fatigue while being wrapped in the scent of Hinoki. 
Also, we have a coin-operated laundrette in the undressing room.

? Public bath opening hour 16: 00 ~ next day 10: 00
? Sauna opening hour 16: 00 ~ 24: 00

~Amenities~
Shampoo, Conditioner, Body soap, Shaving
? We refuse the people who have the tattoo and those who are drunk.
Women's powder room & shower room (2F)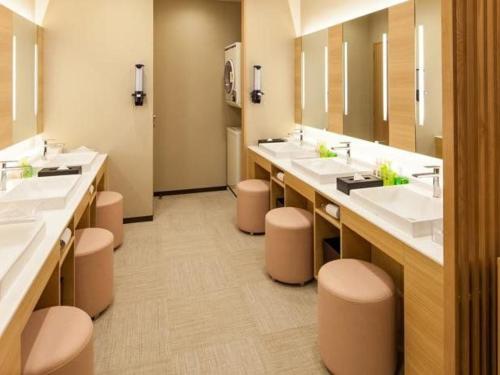 There are powder room and shower room in the cabin floor for women.
Amenity is enriched from cleansing to milky lotion so it is safe even in a sudden stay.
There is a make-up item available before you go out.

~Equipment · Amenities~
Shampoo, conditioner, body soap, hair dryer, lotion, milky lotion, cleansing, cleansing foam, coin laundry
? We refuse the people who have the tattoo and those who are drunk.
New experience nanobubble shower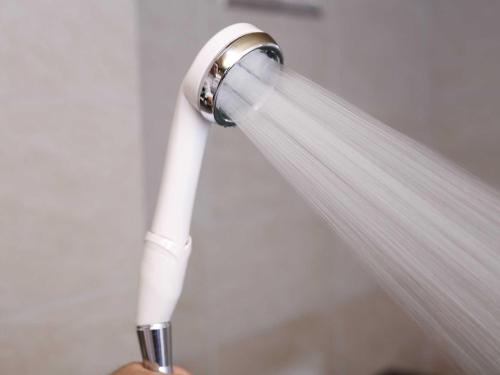 Moisturizing plus?

Take a shower and moisturize your skin. 

Please try to apply to a place where drying is worrisome for 1 minute.
As if to put on lotion, your skin will be moist.
Lounge (1F)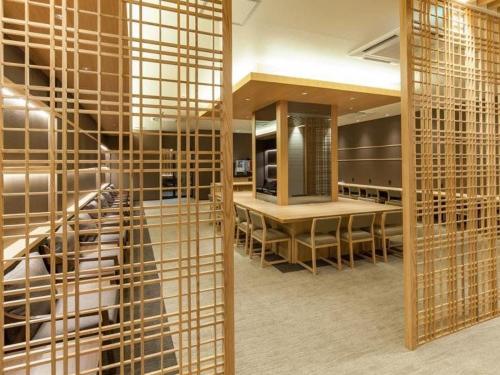 You can use the lounge with a sofa where you can relax and staying at any time.
Breakfast will be served here.
There is also a LAN dedicated to PC, so please use it freely.
Breakfast (500 yen per person)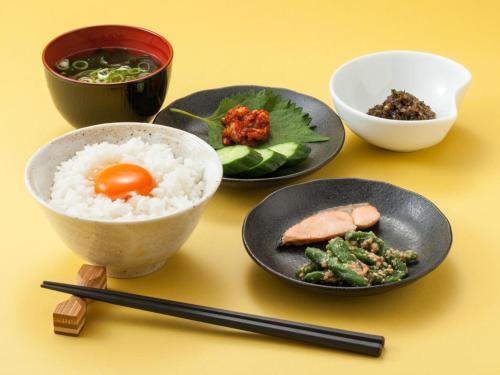 A perfect breakfast for a busy morning. You can taste the white rice, porridge, soup and so on, and prepared dishes suitable for rice.
? With a free drink
? Utilization time 7: 00 ~ 9: 00
More about egg